Economics and Statistics Website : Regional Economic Performance PSA Indicators
Table C4 - Proportion of turnover attributable to new or improved products
Per cent
2004
North East
11
North West
16
Yorkshire and the Humber
12
East Midlands
15
West Midlands
7
East of England
40
London
16
South East
18
South West
11
England
18
Wales
17
Scotland
15
Northern Ireland
4
UK
17
Source: CIS4 (Community Innovation Survey)
Figures have been calculated using employment weightings.
Figures indicate the proportion of total turnover for all enterprises, and not those who are product innovator only.
The turnover from product innovation for enterprises who are not product innovator is estimated at 0.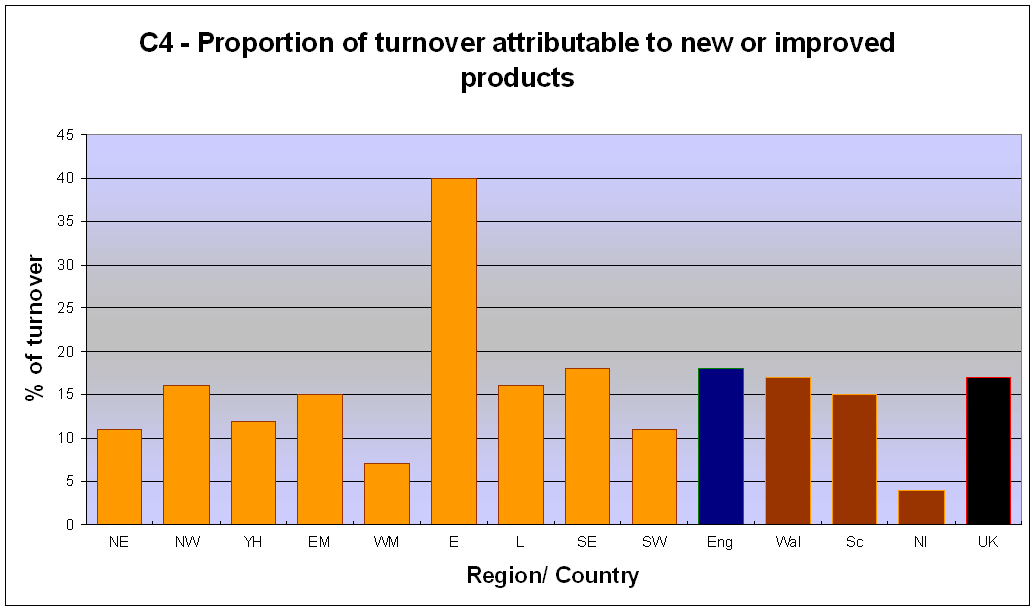 Last updated on 19 January, 2007