News from HM Customs and Excise
REGIONAL TRADE STATISTICS – UPDATE
by Trevor Major and Gladys Pope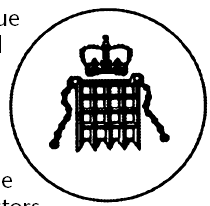 A previous article in Issue 16 (April 2001) covered the advances made to the regional trade data. At the present time, many organisations across Government, the private and academic sectors have been making specific enquiries relating trade data to regions across the UK. Since the launch of the data in 1999, two key variables of interest have been the value of trade and the number of companies, allocated to regions, industry sectors and partner countries.
An increasing number of organisations are now accessing the regional trade statistics data available on HMCE's online trade information service at www.uktradeinfo.com . Similar to the UK trade pages, the site allows you to obtain regional trade data by creating custom-built queries that can be stored in your name. It is possible to obtain a free 7- day trial period by contacting the Customer Services team (details available on the site).
In response to the growing awareness of the usefulness of this data, the Statistical and Analysis of Trade Unit ('SATU') within HMCE is currently making further developments to this base data. For example, some customers have been interested not in the value but the weight of trade (expressed in kilograms). Companies involved in transportation and logistics are finding detailed information on volume flows particularly important.
We can extend the analysis further, at least for non-EU trade, to look at other factors beyond value and volume. For example, the flow of goods between UK regions and particular ports can be identified, as can the mode of transport used for shipments (eg. by rail, sea, air) and whether goods are containerised or not. (Note that these breakdowns are not available for EU trade.)
Results can also be provided grouping traded goods either by the Standard Industrial Classification (SIC92, industry based) system or by the Standard International Trade Classification (SITC, commodity-based). Needless to say, whichever combination of parameters is chosen, some aggregation of results may be required in order to protect trader confidentiality.
Tailor-made data products encompassing any or all of the optional fields described
above are available. For pricing details and further information please contact:
Debbie Gray Tel: 01702 366634
HM Customs and Excise Fax: 01702 366596
SATU
Customer Services, 5th Floor North Central,
Alexander House, 21 Victoria Avenue,
Southend-on-Sea, Essex SS99 1AA
E-mail: [email protected]